Comprehensive Financial Planning for Doctors and Medical Research Professionals
As a medical professional, you don't have time or the desire to go it alone when it comes to financial planning and wealth management.
Our financial advisors specialize in working with physicians to create comprehensive financial plans to meet your goals. We help give you peace of mind that all areas of tax efficiency, investing, estate planning, and risk mitigation are aligned with your values and are being monitored by a financial advisor looking out for your best interest.
Your financial plan is a living document. Monitoring it is a central component of Real Financial Planning®, so as your life changes, your plan will reflect those changes. We do this so you don't have to - freeing you to spend time on work and life.
Have Questions?
Sign up for a complimentary call. We'll listen and determine together if we can help you achieve your goals.
Types Of Medical Professionals We Help
An employed physician in practice or at a clinical research organization
An aspiring or current private practice owner in the medical, dental, orthodontic or veterinary space
A medical professional that is short on time but long on resources
A medical professional committed to focusing on medicine by creating a team of advisors with financial planning, tax and legal expertise.
We focus on comprehensive financial planning that centers around your goals as a successful medical professional. Investing is only one piece of the puzzle. We'll help you see the full picture.
When you work with our financial advisors, you can trust you are receiving experienced, knowledgeable advice specific to issues medical professionals face, personalized to your life and specific situation.
"...in any stage of your medical career, having a trusted professional on your side is beneficial to give you clear honest advice." – Molly Stanifer, Old Peak Finance Advisor
"...with Real Financial Planning® our goal is to help doctors from all areas and to all species simplify their financial lives so they could spend time doing things that they love..."  – Dan Routh, Old Peak Finance Advisor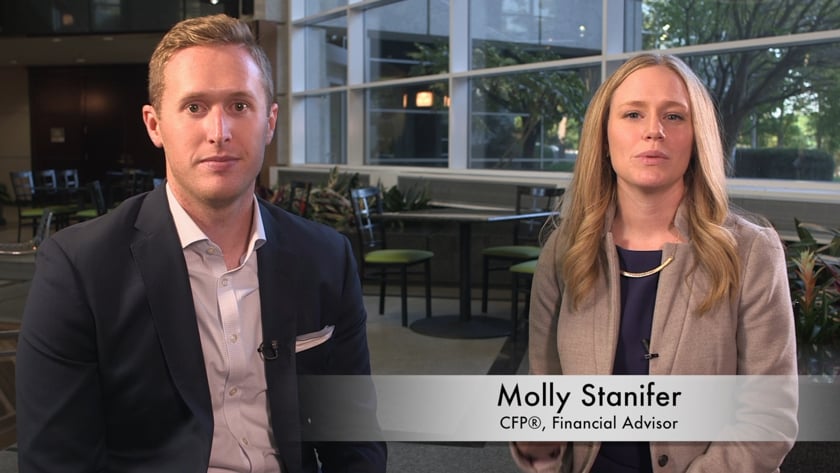 Our Comprehensive Financial Planning For Medical Professionals Includes:
a. Goal Planning
b. Wealth Management & Investment Planning
c. Insurance Planning
d. Estate Planning
e. Personal Tax Planning
We help medical professionals set financial goals such as retirement, second homes, sending children to college, supporting older parents, and leaving money to non-profits or to the next generation.
We'll work closely with you to create a financial plan that maximizes the likelihood you can achieve these goals, and over time, we'll help to adjust the plan as your circumstances change.
Medical professionals tend to have higher incomes and shorter careers than other professionals. That makes planning even more critical because there is less time to waste.
Wealth Management & Investing Planning
The average medical professional will have a long retirement, making it critical to structure an appropriate investment portfolio.
Because your risk of job loss is lower than that of other professionals, you can take more investment risk. But it must be smart, calculated risk. That usually means being broadly diversified and heavily weighting stock mutual funds in your portfolio.
Most medical professionals have a high tax bracket. Investments need to be tax sensitive. Two strategies: keep turnover low and keep tax-inefficient investments in retirement plans.
We start with basic estate planning documents: last wills, financial and health care powers of attorney and advanced health care directives. Early in your career, that may be sufficient.
As you build wealth, you will likely want revocable trusts. They allow you to avoid probate. They also allow you to create more complex instructions at your passing, which is often desirable.
Creating the right beneficiary instructions for retirement plans is also important, as they are likely to have large balances. Those beneficiary designations need to coordinate with your trust instructions.
There are tax-smart ways to leave assets to family and non-profits in your estate plan. One popular example: retirement plan assets are better left for non-profits, because they come with a tax liability.
It may be wise to create irrevocable trusts for the next generation. A benefit is moving growth from your estate to the next generation. This only makes sense once you are comfortable you have sufficient assets for your own needs in retirement.
Medical professionals are likely to be in a high tax bracket. Tax planning is critical.
Owning tax-smart investments is one element of an effective strategy.
You should typically defer as much employment income as possible during your large earning years. 401(k) or 403(b) plans, as well as deferred compensation plans, are valuable.
If you are charitably inclined, we create a strategy that maximizes the tax benefit of your giving.
We will help you create a tax plan and work with you and your CPA to execute it.
We check your paystub mid-year to make sure you are maxing out on deferrals. We consult in the fall to review other strategies before year-end, and we help you assemble information in the spring for your CPA.
All professionals need the basic insurance: home, auto and health care.
Life and disability insurance planning for medical professionals is more critical. Because, on average, you will start your career with loans and earn large annual income over a relatively short period, life and disability insurance is even more critical. Disability is particularly relevant for professionals who work with their hands.
As you build net worth, you will likely need a large umbrella liability policy, to protect you from personal liability – separate from the professional liability coverage you or your employer will purchase.
With financial success over time, you will probably be able to eliminate some or all your life and disability coverage, saving significant annual premiums.
Your challenges, and how our CERTIFIED FINANCIAL PLANNERS™ help:
| | |
| --- | --- |
| You have high-income and big life goals | We help develop and provide accountability to a household cash flow plan as a part of your comprehensive financial plan |
| You have a busy professional and personal life and want to delegate activities you do not enjoy or have time to manage | We listen, understand, and implement a plan to manage all areas of your finances so you can enjoy spending time on things that bring you joy |
| Not sure what business structure makes the most sense for your solo or multi-partner private practice | We work closely with your professional advisor circle (partners, tax, legal, insurance, etc.) to pick a structure that helps you limit liability, minimize tax and reach your goals |
| You have access to multiple retirement plans, but are unsure if are you taking full advantage of them | We engage with you to create a comprehensive savings plan that is mindful of tax savings now and in the future to help fuel your financial plan |
| Six figure student loan debt and not sure if you should go for forgiveness or just pay it off | We develop a clear plan to tackle your student loans so you can breathe easy and focus on growing in your career as a doctor |
| Should you own your practice real estate under a separate entity? | We work with your practice accountants to see if you can take advantage of tax strategies based on your business and ownership structure |
| You are at the end of your career or just want to sell your practice, should you sell to current partners and/or employees? Do you have offers from private equity? | We work alongside your other professional advisors to make sure you get a fair valuation, minimize tax, and develop a plan for the next phase of your life |
| Don't even know how to get started or what questions to ask | By engaging with us in the financial planning process, we will help you identify goals and gain a better understanding of your money. Old Peak can walk you through your options and help you plan and execute so you can have confidence in the security of your financial future. |
Financial Planning Resources for Doctors, Dentists, Vets and Medical Researchers
We write a lot about financial planning for medical professionals. Here is a blog, case study and white paper on the subject.
Case Study: Debt Management for Doctors
Samantha's case study demonstrates how well we understand our clients' financial lives, and that we are always thinking of them. Read more >
Do I Need a Financial Advisor?
This paper was authored by Molly Stanifer, who has been a financial advisor for more than a decade and has close ties to the medical community.. Read more >
Frequently Asked Questions
Yes, physicians need financial advisors. Some people, physicians or not, want to do their own financial planning. If you devote the time, have discipline and want to develop the expertise, it's certainly possible. But the stakes are particularly high for physicians, because most medical professionals have high salaries and a shorter than average career. That means saving and planning is critical. It also means making thoughtful decisions on goal planning, wealth management, insurance, tax planning and estate planning can be particularly complicated.
When looking for a financial advisor, we recommend that young doctors start with a Fee-Only CERTIFIED FINANCIAL PLANNER™ professional. There are many sites to research financial planners, including NAPFA (the National Association of Personal Financial Advisors), The Investment Advisor Public Disclosure site - Advisor Info SEC and BrokerCheck® by FINRA. Checking the firm's website and blog, in particular, are important tools to determine if a firm might be a good fit. Nothing beats a conversation and meeting in person or virtually with advisors at the firm. At Old Peak Finance, you can book a complimentary call here. If you have a question about anything, scroll down our contact page or submit it here.
Many doctors hire a financial planner when they begin to generate significant income. That's when you start making critical decisions about spending, saving, repayment of student loans, insurance and tax planning. However, it is important to hire a planner even if you are early or mid-career, so that you still have time to do this important planning.
Calculating the various fees you pay to a financial advisor should be transparent and easy to understand. At Old Peak Finance, transparency in the fees you pay is a point of pride. We are fee-only, which means our only source of income is transparent quarterly fees which clients pay us directly. We do not charge commissions or make money on product sales. That means we don't have an incentive to recommend high-fee products. When you interview a prospective advisor, ask for details on how they make money, and what you will pay. Often, you may not pay a direct fee, but there is a fee built into the product cost.
At Old Peak Finance, we charge an annual planning fee of $10,000 plus 0.25% annually on any assets we manage. We do not take any commission or "soft dollars" on an product, investment or professional resource such as a practitioner or estate planning attorney that we recommend, thus minimizing any conflicts and maximizing our attention on you, our client, and your needs.
We disclose up front that we do not take any commissions. Zero.
When looking for a financial advisor, we recommend that doctors start with our complimentary phone, in person or virtual meeting to explain your story and hear ours. Your advisor should be a fee-only fiduciary, CERTIFIED FINANCIAL PLANNING™ professional. Old Peak Finance is a fee-only fiduciary, which means we take an oath to put your interests first – similar to a doctor's Hippocratic Oath.
We believe your advisor should provide personalized planning, not off-the shelf products or portfolios. Finally, they should provide comprehensive planning. That means more than investing. Financial success demands a focus on your entire plan - on your goals, your investments and wealth management, insurance, estate planning and tax planning.
Whether you are more established or just starting out, your financial goals are unique to you and they change as your life changes.
We help you set your priorities and establish your financial plan in service to your goals. That's why at Old Peak Finance we practice comprehensive financial planning.
Have Questions?
Sign up for a complimentary call. We'll listen and determine together if we can help you achieve your goals.